TCS Recruitment | Our Biggest Christmas Ever | Part Time Job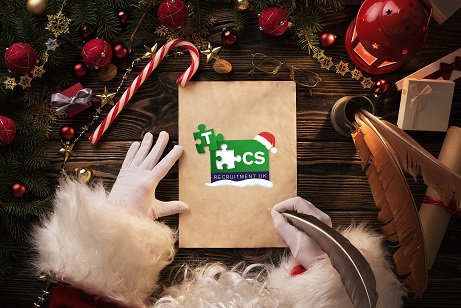 Christmas 2018 is set to be our biggest and best! 2018 as a whole has been an incredibly successful year for TCS Recruitment, with an unprecedented number of new recruits joining #TeamTCS. Some of the biggest events and venues across the country have also come on board with TCS Recruitment, ensuring our staff are experiencing the very best of the hospitality and catering industries.
James Browell, Managing Director, TCS Recruitment, said: "2018 has been a fantastic year for TCS Recruitment and we are looking forward to rounding it off in style. We have ramped up our recruitment processes over the past few months and are delighted to report unprecedented uptake from people looking to get into work for the Christmas period.
"We have been able to secure employment for our staff in some of the most prestigious events at the very best venues. Our #StartYourJourney campaign this year has been focused on highlighting the positive impacts that having a part-time job can bring, including increased future job prospects and extra money in your back pocket. The reaction we've received has been really positive, and we're looking to continue this push right throughout the festive period.
"In the last week we've also launched our 'Christmas Giveaway', which provides potential prizes for our staff who work a certain number of shifts in the run up to Christmas. The competition will culminate with a prize draw on New Year's Day to announce the winners!"
You can find out more about our 'Christmas Giveaway' by visiting:
https://www.tcsrecruitment.co.uk/tcs-christmas-giveaway/
There's also still time to become a part of #TeamTCS by visiting: