TCS Christmas Giveaway | A Thank you to our staff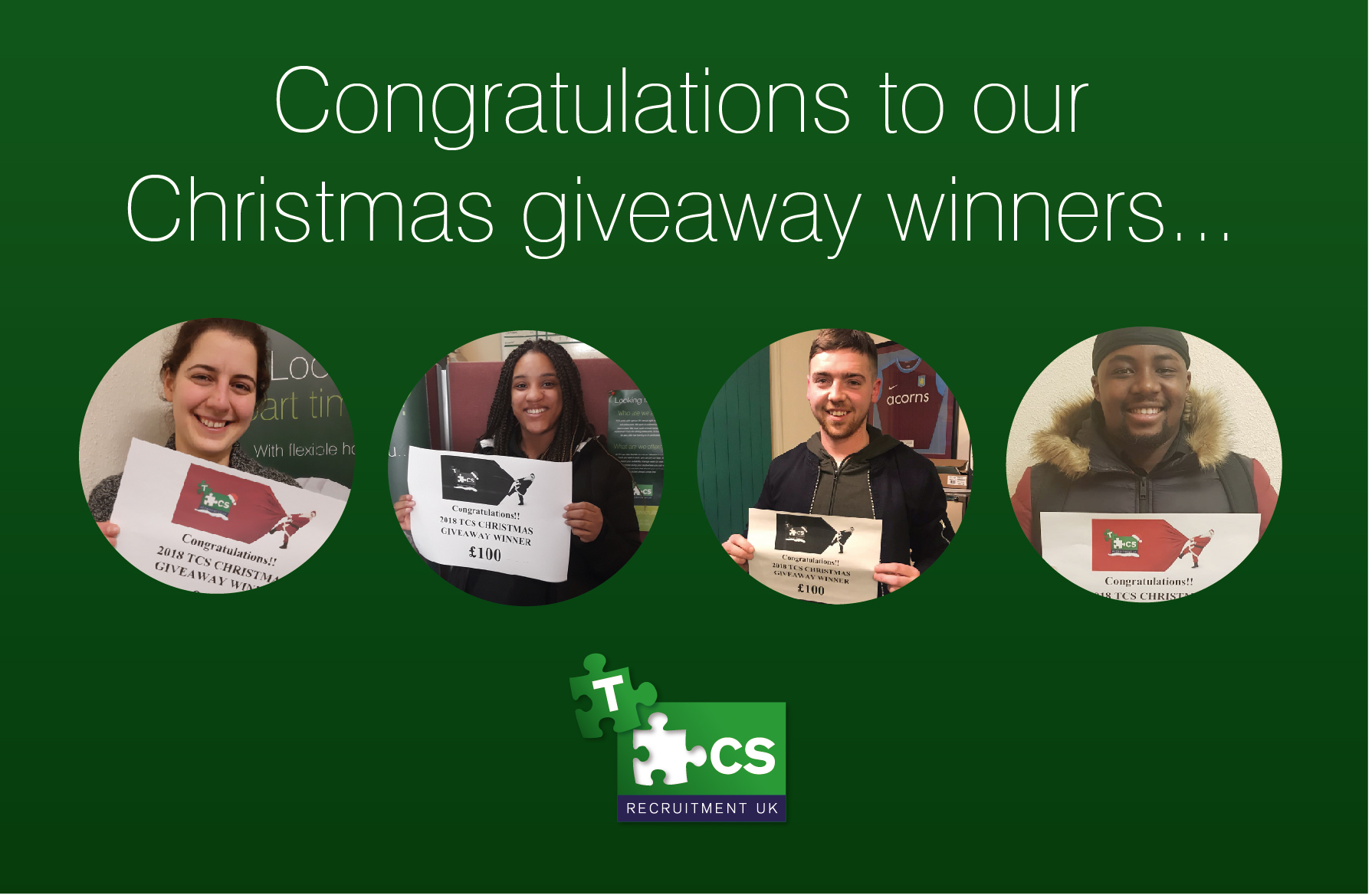 Christmas 2018 was an unprecedented period for TCS Recruitment. With a record number of staff taken on, and a challenging schedule of work throughout the Christmas and New Year holidays, Team TCS were able to step up to the mark and deliver a world-class service for our clients.
As such, TCS Recruitment launched a 'Christmas Giveaway' scheme to reward staff members who excelled the most during this period. And we're delighted to be able to reveal some of the winners!
Munyaradzi Makuwaza
Aya Khedairi
Connor Barnes
Sashley Brown
James Browell, Managing Director, TCS Recruitment, said: "We wanted to make sure we gave something back to our fantastic staff for their continued hard-work and determination, not just during the Christmas period but all year round. The Christmas period itself was particularly challenging, but Team TCS once again proved its worth and I'm really proud of how everyone did their bit to provide a fantastic service for our valued customers."
"The winners for our Christmas giveaway were chosen after analysing the performance and the number of shifts worked by our dedicated staff, we then pulled six outstanding winners from the draw, with a top prize of £250 and five runners-up prizes of £100 each. Each of our winners are a credit to themselves and out organisation and I'm delighted that we've been able to recognise their efforts in this way. However, I'd like to thank each and every member of Team TCS as their continued professionalism, dedication and expertise has led to some fantastic feedback for our customers."
TCS Recruitment are gearing for an even bigger and better 2019, so get in touch to #StartYourJourney and get involved with #TeamTCS