Refer a Friend!!!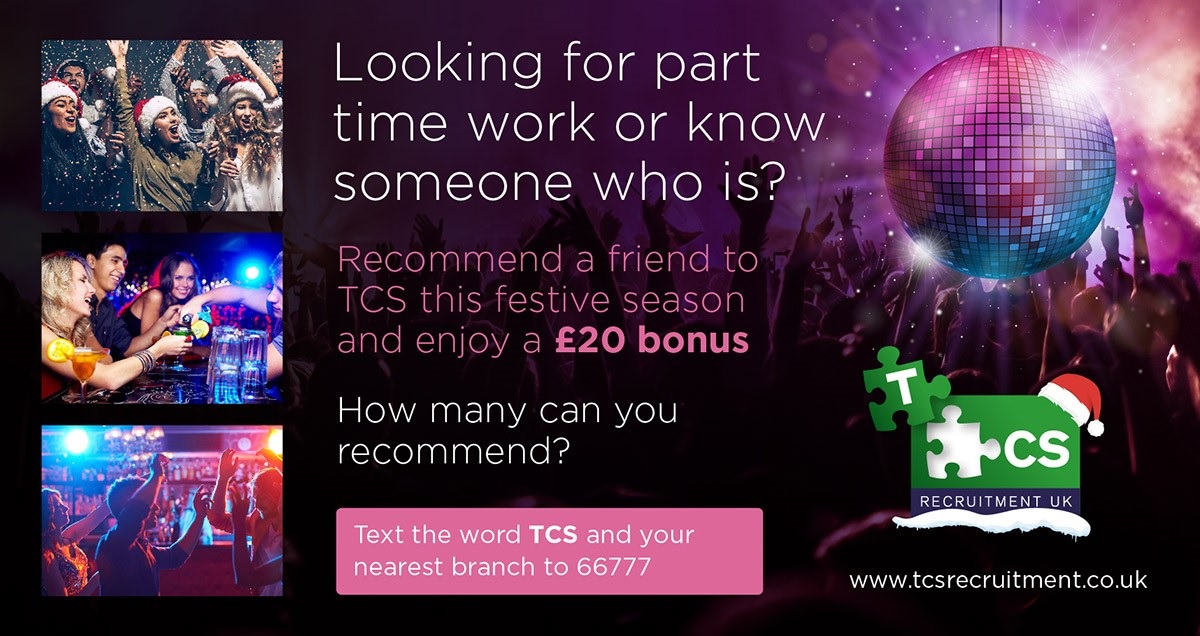 Recommend a friend to TCS this festive season so they can enjoy our fantastic flexible working opportunities. Work at some of the most amazing Christmas parties, sporting events, musical shows & much more to get you and friends earning for the holidays.
Once they have worked just three shifts, you'll receive a £20 bonus; recommend as many people as you like!
All they have to do, is let us know they've been referred by you, and we'll do the rest. Earn you're bonus ASAP and work at our glitzy events with your friends!
How many can you recommend?...
Ask them to TEXT 66777 starting the text with TCS and telling us their nearest branch and one of our team will be in touch asap or contact us here to start your journey
#TeamTCS #StartYourJourney #EarnWithYourFriends #MoneyForChristmas