Freshers 2019 off to a flyer for TCS Recruitment!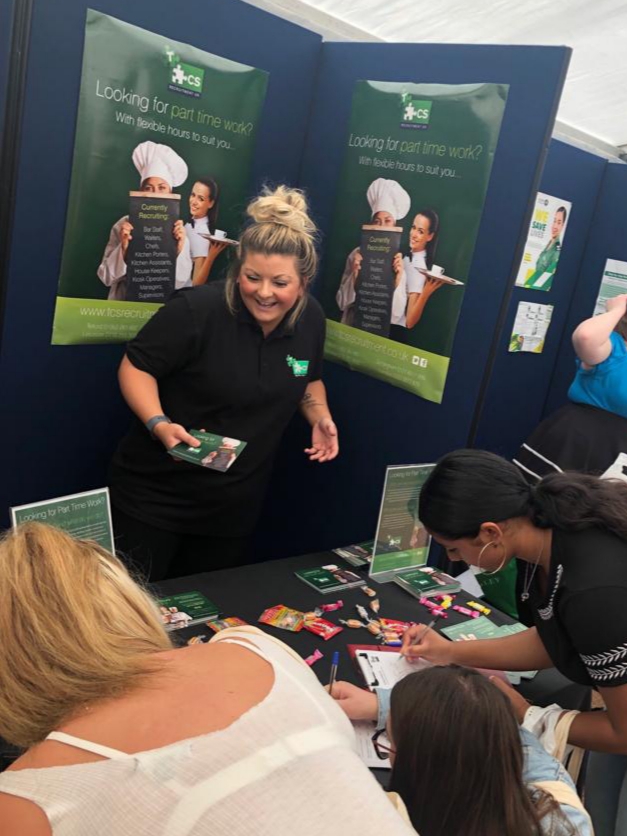 This past week has really seen the pace of TCS' activities ramp up and the team have attended a number of events across the midlands and London. The recruitment team have been interacting and engaging with students about their options and how TCS can help them experience some of the biggest events and best venues, whilst learning valuable life and career skills.
James Browell, Managing Director, TCS Recruitment, said:
"Freshers 2019 has started in a really positive fashion for us. We've placed a huge importance on identifying the correct events for us to be present at and there's been some fantastic reaction and feedback from those who have visited our stand.
"Our recruitment team have been brilliant in their commitment and enthusiasm during the events far, as a number of them are former students and understand the importance of finding the right part-time job to combine with studies.
"The students who signed up with us during Freshers 2018 have provided some brilliant comments from their experiences as part of Team TCS over the past year and we look forward to starting our journey with the 2019 cohort."
To find out more about the range of job opportunities at TCS Recruitment, visit our website and #StartYourJourney today!