Five reasons why you should get a part-time job at University!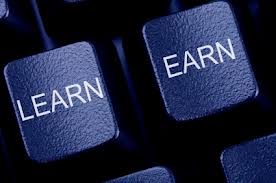 Contrary to belief, Uni life is difficult. Juggling assignments, essays, deadlines, exams and the added pressure of moving away for the first time is not an easy task, so you might be wondering exactly why a part-time job, on top of all this, is a good idea?...
Well, at TCS Recruitment we've helped thousands of students over the years to #StartYourJourney and get a part-time job alongside their studies. The overwhelming feedback that we receive from them is that it's added so much to their University experience that they wouldn't change it for the world.
From much needed extra cash, personal and professional development right through to learning skills that can help gain employment post-graduation, there's so much that having a part-time job at University can provide.
We've got our heads together at TCS HQ to come up with a selection of 5 benefits that a part-time job alongside your studies can offer…
     1) Making New Friends
Aswell as studying, University provides a great environment for you to get out of your comfort zone and meet new people. Whilst your halls and the student union might be a great place to start, a part-time job will give you the opportunity to potentially meet other students from different universities and people outside of the student bubble.
     2) Personal Development
From speaking with students that we've previously worked with, we've found that having a part-time job to fit around their studies helped focus and organise their University schedule. Achieving that balance isn't easy, but once you master it you will have gained a great skill that will benefit you further down the line…
Talking of new skills… A part time job presents endless possibilities as to the skills you can learn alongside your studies. No matter what industry you look for work in, a part-time job will ensure you're learning key values that will stand you in good stead further down the line. Communication, punctuality, co-operation and many more are all vital in employment and they're all transferrable to roles later on in your career.
     4) Extra Cash!
Now we're talking! One of the main benefits that a part-time job can provide is extra income that comes in so useful whilst you're living away from home.
     5) Looks great on your CV
As we've covered there's a lot of different benefits that a part-time job can provide. However, one of the most crucial is the impact that it can have on your CV when it comes to landing your first job post-graduation. Aswell as all the transferrable practical skills, a part-time job alongside your studies shows your adaptability, organisation and professionalism to your future prospective employers.
If you're starting University this autumn, or you're a student looking for part-time work, please don't hesitate to get in touch with our expert and friendly team and#StartYourJourney