App based recruitment – it's not all that…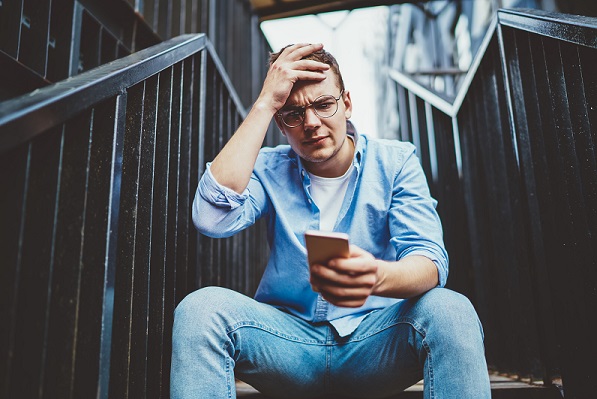 At TCS Recruitment we've worked hard to build up a reputation for providing quality recruitment solutions for thousands of people across the country. We're always looking for ways in which we can innovate and modernise our processes, however it's crucial that this doesn't impact on the service we're able to provide to our customers.
An example of this, is the recent proliferation of app based recruitment agencies that are becoming increasingly popular, especially with student communities.
Whilst there are undoubtedly benefits to using these apps, there are lots of elements from a 'traditional' recruitment agency, such as TCS Recruitment, that they simply can't replicate.
We've highlighted three reasons why you want to think again before you tap and swipe to find your next career move.
Our team are here for you!
At TCS, we pride ourselves on our customer service. We have a dedicated team that are there for all our candidates and can provide round the clock support. App based recruitment agencies will often recruit based on volume, which means it's more difficult for them to provide extensive support to all of their staff. Our recent staff survey also backed up this theory, with extremely positive feedback including a collection of comments regarding how helpful and supportive the TCS team have been.
Algorithms can't decide what's best for your career
One of the issues with a lot of app based recruitment agencies, is that their recommendations for jobs or career will often be decided on the basis of an algorithm following a series of pre-answered questions. At TCS Recruitment we believe it's important to get to know each and every one of our candidates, which is why take care in understanding your experience, skills and aspirations to help place you in the most suitable environment.
We believe that this personal touch will always help set us apart from an app.
Contacts are key in this industry
Our experience in the hospitality and catering industry has ensured that we've built up partnerships with some of the world's biggest and best companies, venues and tournaments. Whilst many app based companies may have built up partnerships quickly, based on cost, we have solid foundations with trusted clients that we trust and work closely with. This synergy reflects in the experience of our staff during their work, and our recent staff survey highlighted the positive feedback that we are constantly receiving from our staff.